Having a well-manicured lawn is a beauty to behold; most people want their yards to look well kept with edges adequately shaven. A weed eater is a garden tool that seeks to give you to trim off all obstructive weeds on your lawns or terrains. Weed eaters have many other names, such as the typical alternative, such as String Trimmers, Strimmer, and Weed Whacker, to mention a few.
Weed eaters do not have blades but instead, have a swiveling monofilament line that chops the weeds as you move them above the concentrated area.
They were primarily gas-powered, but as more equipment is adopting the green operations and trying to protect the world from carbon emissions, weed eaters have also gone through such advancement. Cordless or Battery-powered strimmers have become a somewhat more accepted replacement for gas-powered ones due to a couple of reasons.
The former is much easier for households to use than the latter, which is often too heavy for some family members. Protecting the environment and providing ease of operations is what the battery-powered and cordless weed eater is all about.
Beating down the fear of effectiveness people once had, the latest brands of cordless weed eaters do a perfect job just as much as gas-powered ones would. They are now made to be robust, reliable, provide service for a reasonable long time, and save you the extra cost of fueling your weed eater.
Best Battery-Powered and Cordless Weed Eater - Top 8 Reviews
The world is full of options in every sector we turn to, and weed eaters are no exception. With many companies coming up with different designs, users are always having difficulty choosing the best brands for fear of buying wrongly. Battery-powered weed eaters come powered by two battery types: the pioneer battery –Ni-Cad batteries, and the new advanced and widely accepted Lithium-Ion batteries.
The shaft of weed eaters is also available in two different shapes; it comes with a straight shaft which is relatively the most common, can work well under the fence, and can reach the tricky corners of your lawns.
The second shaft type is the curved shaft which is not as common as the first type but is nevertheless available. It is perfect for trimming grasses in open areas as it does not do well in cutting in areas with small corners.
Some brands of cordless weed eaters are for more than a function, which means that customers can use them for tasks beyond trimming the weeds on their lawns. They can function as edgers and trimmers; in choosing your weed eater, users should carefully note these features while making decisions.
There is a long list of the best cordless weed eaters you can pick from, and we have carefully selected and reviewed the best of the best products for you. Providing you with an excellent list of products is our goal, and we have done just that to help save your time in thinking of a particular brand to buy.
1
WORX WG163.9 GT3.0 Cordless String Trimmer
Taking the lead on our list is the WORX WG163.9 which is very popular among users of weed eaters and has received five stars from 72% of customers who had purchased the model, with others giving it a 4-star rating. The level of acceptance and love for this model would tell you how amazing it is and how it would be an excellent choice for your lawn. A customer had testified to buying the product based on customers' reviews and was glad she did buy it because it was worth the trial.
The WORX brand wants you to do your gardening work yourself and still do it better while using their products, and the WG163.9 did justice to the claims. We spoke earlier about some weed eaters being able to perform more than one function, and this model fits into that type of weed whackers.
Converting the WG163.9 into an edger is done in seconds; you get to save your money by purchasing a separate tool. With just you pulling the shaft and rotating the head, your edger comes out. It comes with a guard on the head to protect ornamental plants, such as your flowers, while trimming, so you do not have to worry about damaging your flowers.
It also features a command that is a new innovative system that enables the tool to feed on the grass instantly, and you get to adjust the handle to give you extra comfort. You do not have to worry about not fitting with the height of the weed eater, as the shaft is adjustable to your preferred posture.
Armed with the ability to turn in over 90 degrees, you can tilt your shaft to reach the tricky corners of your lawn and cut up to 12 inches deep.
Key Features:
90-degree rotating head
Adjustable telescopic shaft type
Battery-powered
Edger and Trimmer tool in one
Specification:
Brand: WORX
Product Dimension: 36 X 7.5 X 5 inches
Product Weight: 5.5 Pounds
Model: WG163.9
Color: Black/Orange/Silver
Pros
It can work as both a trimmer and an edger
It is convertible to an edger and back to a trimmer with just a simple technique
Used by both homeowners and professionals
It comes with a protective design to prevent trimming your flowers
Used to cut tricky corners
Weighs lighter than gas-powered weed eaters
It vibrates less when you use it and works silently
Cons
Some battery models may not fit into it
2
GREENWORKS 40V Front Mount String Trimmer
If efficiency was a tool, the GreenWorks 40V string trimmer works efficiently and effectively in clearing your lawns. It is built with an auto-feed head that the weeds 12 inches deep driving on a dual-line measured as 0.065 inches. This tool stands out with the variable speed trigger that provides you with the right amount of power you would need to eat up the undesirable weeds.
Customers have certified this model as the rugged Weedwhacker because it does the job as much as needed. You do not need to worry about balance while using the GreenWorks 40V front mount string trimmer provides you with a superior level of balance while you work. Using this equipment does not result in ached back or unnecessary discomfort as it has an adjustable handle that gives the user a significant level of comfort while working.
The model boasts of giving massive power output, powered by Greenworks G-MAX 40V Lithium-Ion system, which results in you enjoying a longer running time than other types of battery-powered weed eaters. This brand also assures the buyer a 2-year battery usage warranty and a 4-year warranty for the superb performance of the tool.
Key Features:
Variable Speed trigger
Adjustable handle
Dual-line Auto-feed head
12 inches cut depth
Specification:
Brand: GREENWORKS
Product Dimension: 65 x 7.9 x 15 inches
Product Weight: 9.2 Pounds
Model: 2101602
Color: Green/Black
Pros
It saves time of work with the dual line
It can reach under your bushes easily
The battery works very well
It has an easy user interface
It is durable
Cons
Customers have complained about bad customer service
3
BLACK+DECKER LST136 40V Max String Trimmer
The Black+Decker is equipment known to deliver high performance when it comes to getting your lawn all cleaned and cleared. Designed with so much interest in user ease of using the equipment, it uses a "Power Command" button to choose the type of power running level. You can choose between max power to get rid of highly thick weeds and reduced power usage to run the device for a long time. It also has an indicator to show users the battery level.
The LST136 is a two-in-one device because it comes as a trimmer and an edger, saving the extra cost of getting an edging tool. Equipped with a "Power-Drive" feature that adds more power delivery to the trimmer from the motor, this power adds that massive performance to the cutting string of the weed eater. These features help you get the lawn clearing job faster and easier. The tool's conversion from a trimmer to an edger is done quickly in seconds which does not stress the user.
The trimmer can feed on the grass automatically, which prevents the device from bumping during the operations. This superpower engine gives you a battery voltage within the range of 36-40V, which equally adds to the high performance you get to enjoy when you purchase this brand.
Customers have qualified this weeding tool as a super lightweight. Most members of a family can easily use it with no difficulty. You equally enjoy an excellent balanced body while working with it.
Key Features:
Powered with Lithium-Ion battery
Power Command and Power Drive dial
Automatic Feed Spool
Works as a trimmer and edger
Specification:
Brand: BLACK & DECKER
Product Dimension: 46.5 x 13.5 x 11 inches
Product Weight: 7.8 Pounds
Model: LST136
Color: Orange
Pros
Some customers have reviewed that you get to enjoy so much precision while trimming
It is lightweight and well-balanced
Its spring is easily managed and replaced
Easily convertible to an edger
It is eco-friendly
It charges very fast
Cons
Some customers complain of the battery draining quickly
4
MAKITA XRU15PT Lithium-Ion Brushless Cordless String Trimmer
The Makita brand wants you to rule the outdoors with their high-performance outdoor tools, and the XRU15PT weed eater/string trimmer is not lacking that feature. The teal-colored equipment provides you with a high-power delivery as it clears your lawn of all unwanted plants. It has a brushless motor system which makes the overall output exceptional.
The weed eater brand comes with a drive technology that allows it to shift power swiftly and has three-speed options to enhance the power management of the tool further.
To help boost your productivity and hasten your work, this model cuts weed at 15 inches deep. The speed options of the tool can be set at 3,500 RPM for low level, at medium, 5,300 RPM, and set at 6,500 RPM for high; all at the control of the user. The Makita XRU15PT gives you a trimmer with high speed, a tremendous amount of power, and a longer running time compared to other counterparts.
This tool has Extreme Protection Technology (XPT) features that help prevents water and dust from getting into essential parts of the instrument when it works under harsh conditions. You get to enjoy low-maintenance equipment compared to gas-powered weed eaters. This tool has worked so well that 88% of users have given it a 5 star.
Key Features:
Three-speed options for power management
Automatic Torque Drive Technology
Direct drive system
Extreme Protection Technology
Specification:
Brand: MAKITA
Product Dimension: 7.09 x 72.84 x 8.78 inches
Product Weight: 19 Pounds
Model: XRU15PT
Color: Teal
Pros
It has a long-running time
It recharges quickly
Works with less noise
You get to enjoy more speed and power
It has a protective feature to prevent things from getting into the internal parts while in use
It rotates in the same direction as professional trimmers
Cons
Customers have complained about the safety glass being weak
5
EGO Power+ ST1511S Cordless String Trimmer
EGO has been a brand focused on making eco-friendly products, making life easier for their customers and ideal customers, and delivering powerful tools beyond belief to exceed gas performance. The shaft of the ST1511S is made from aluminum and is foldable, which makes it very convenient for mobility and storage.
It has a simple usage procedure that involves you loading your line and pushing a button to proceed with the cutting process. The power work of this model is excellent as it has 15 inches cutting swath.
This brand is suitable for professional usage with its dual feed feature; it comes with variable speed for easier control of the tool. Using EGO Power+ ST1511S does not make you worry about wear and tear as it is resistant to all weather. The power load technology in the equipment helps you wind your trimmer automatically, and its ability to deliver a long-run performance is made possible by the brushless motor design.
Key Features:
Brushless Motor System
Patented Power load Technology
Variable control
Foldable shaft design
15 inches cutting depth
Specification:
Brand: EGO POWER+
Product Dimension: 71.65 x 9.84 x 12.6 inches
Product Weight: 15.57 Pounds
Model: ST1511S
Color: Grey/Green
Pros
It has low vibrations when in use
It is very lightweight
Designed to be weather resistant
It delivers an outstanding level of powerful performance
It can be used easily
Cons
Some customers have complained about little noises
6
EARTHWISE LST02010 Cordless String Trimmer
Lightweight, Battery-powered, and easy to use are the primary focus of the Earthwise LST02010 as it has a reliable motor system that assures you of a superior running time. It comes with a charger in the package, unlike several brands that does not, along with a 2.0Ah Lithium-Ion battery.
Getting this brand gives you a 20 voltage powerful trimmer and easily converted to an edger. It trims 10 inches of grass and has an auto-feed feature, and the edging process can be made more enjoyable by the flip-down part.
Like most battery-powered weed eaters, you enjoy a low maintenance cost with no requirement for oil or gas. Comfort is an excellent focus of the Earthwise LST02010; its shaft has an adjustable and telescopic design to allow you to choose any of your preferred heights and posture.
You also do not have to worry about battery compatibility as the tool can work with all ALM 20-Volt batteries.
Key Features:
Adjustable handle with a telescopic pole
2.0Ah Lithium-Ion battery
Cordless and Battery-powered
Trimmer and edger
Specification:
Brand: EARTHWISE
Product Dimension: 50 x 16 x 11 inches
Product Weight: 4 Pounds
Model: LST02010
Color: Green/Black
Pros
Weedeater can be set up easily after unpacking
It is very easy to use
It has three adjustable cutting head positions for more precision cutting
It has a flexible shaft for more comfort
Rubber-made handle for more cutting comfort
Cons
Some customers complained of not lasting for long
7
KIMO Weed Wacker Cordless String Trimmer and Edger
This potent weed eater is exceptionally lightweight, weighing just 3.95 pounds; you do not precisely feel burdened working with it on the lawn. It is a beast in helping you carry out your trimming and edging needs; although weighing so small, you get maximum power of 20,000RPMs and results in getting its 0.65inches spool line work as a metal cutting tool. It works perfectly for your lawns, places surrounding your fence, walkways, and flowerbeds.
This little man does excellent work and is built with exceptional qualities, and you can make 90 degrees random adjustments that make you switch quickly from a trimmer to an edger and back again. The impeccable lightweight of the Kimo weed eater lets you operate it with just one hand and makes it very easy for users to carry.
Another remarkable feature we love about this tool is the adjustable telescopic shaft that gives you the liberty to adjust it, reaching the maximum height of 41 inches. Using a Kimo weed whacker will make you love gardening and clearing your weed due to its fantastic user-friendly design. The grips of the handle are built with comfortable grips, which does not make you get worried about cramps from your hand muscles.
Kimo weed eater is cordless, you do not have to worry about distance limitations, and it kickstarts very fast; when trimming in your garden, you do not face the situation of getting your flowers trampled. The tool comes with a protective guard working to keep the debris from flying around and your flowers from getting accidentally trimmed. The 2.0AH battery used to power it works well for cutting 3200 feet of land with no fuss or limitations.
Key Features:
Ergonomic handle design
Adjustable telescopic shaft
Dual safety for user and plants
Works as a trimmer and edger
Battery-powered
Lightweight design
Specification:
Brand: KIMO
Product Dimension: 34.49 x 8.9 x 4.88 inches
Product Weight: 3.95 inches
Color: Green
Pros
It saves you of every stress of gardening
You enjoy stability while trimming
Maintaining the tool is very easy
Extremely lightweight and makes it very mobile
Works well for a trimmer and edger
It comes with a protective feature for the user and other flowers
Cons
Some users have complained of not being durable
8
RYOBI 40-Volt Lithium-Ion Battery-powered String Trimmer
A battery-powered weed eater that works just as fine as a gas power is unique, and the Ryobi, 40 Volt lithium, works as powerful as a gas-powered trimmer. The battery is mighty and can last up to 90 minutes, and you get to enjoy long hours of uninterrupted work. The equipment allows an expand-it attachment to help you save money, space, and time.
You can adjust the cutting width of this device from 13inches to 15 inches which improves the running time and cuts paths wider than usual. It also has a variable speed trigger that allows the user to control the cutting process, and you get to enjoy an easy reloading period.
Key Features:
Accepts Ryobi and other attachments
Adjustable cutting width
40-Volt Lithium-Ion battery
Variable speed control
Specification:
Brand: RYOBI
Product Dimension: 35.7 X 8.3 X 6.8 inches
Product Weight: 13.37 Pounds
Color: Yellow
Pros
It offers the attachment ability you need like in gas-powered weed eaters
Users can adjust Weedeater's cutting width to cater to a longer running time
Work as well as a corded or gas-powered weed eater
It has a brushless system
It can be used easily and is quiet while in use
Cons
Some customers have complained it is not suitable for left-handed users
The battery gets pretty hot during use
Buyer's Guide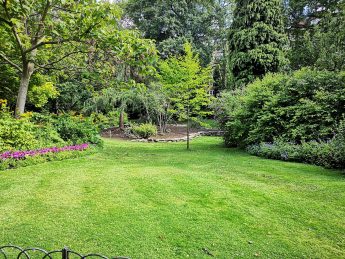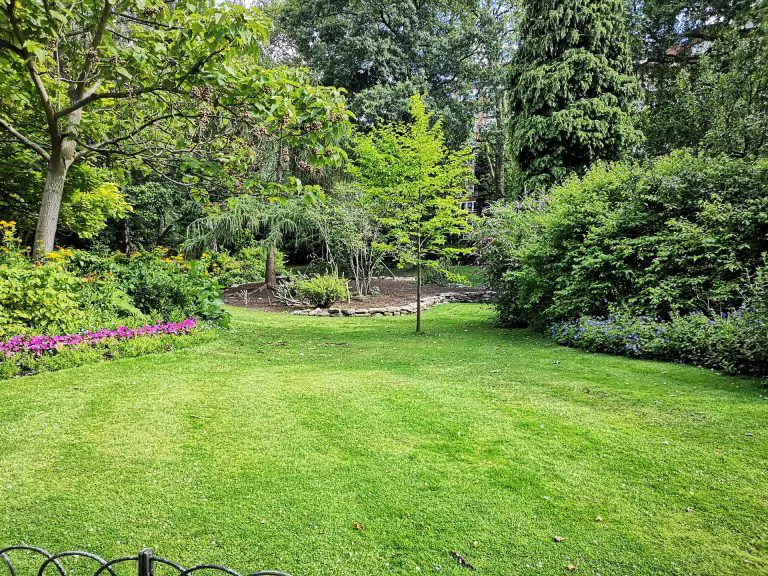 Knowledge is said to be power, and anyone with it cannot lose valuables; having the proper knowledge about choosing a product helps save one from wrong purchases. We have expounded on some questions we thought you might need to boost your purchasing prowess further.
What Makes the Cordless and Battery-powered Weed Eater special?
The desire to keep your lawns clean and free from weed and the use of a Weed Eater or String trimmer to help achieve this already makes the equipment a must-have for a household. One of the best qualities of a cordless weed eater is its environment-friendly features.
As stated earlier, you do not have to worry about carbon emissions resulting from using gas-powered weed eaters. It also gives off little or no noise while in use, making you less worried about disturbing the environment while using a weed eater. In addition, a nursing mother who wants to clear the lawn while the baby is taking a nap does not have to worry about waking up the baby while using a battery-powered weed eater.
The battery-powered weed eater leads others with its ease of usage and has made it the best choice for families who seek to keep their lawns clean. The easiness of using it is paramount because, unlike the corded electric weed eater, this type of weed eater is unlimited by distance during use. It has no distance limitations and is usable by households with large lawns.
The battery-powered weed eater is reportedly more potent than the corded ones and works just as powerful as the gas-powered counterparts. This power makes the cordless weed eater very useful for thick grasses. It is also lightweight, which allows you to use your energy in trimming the grass than in carrying the equipment and makes it very convenient to use.
Frequently Asked Questions (FAQs)
Are battery-powered weed eaters worth it?
The use of battery-powered engines has been on the rise for a long time due to the recent mindfulness of humans to carbon emissions and how they affect the earth. When Tech companies first introduced the cordless weedeaters, people would complain about them not working well and running low quickly.
Battery-powered weed eaters have improved to work as well as gas-powered or corded electric weed eaters. Specialists have taken a series of tests, and it was concluded that they do a pretty great job of clearing your lawns and covering large yard areas.
Battery-powered weed eaters are also very much accepted for ease of use, quick maneuvering, and lightweight. You do not have to struggle with weight and difficulty using your tool, unlike the older versions of weed eaters.
The battery-powered weed eaters combine the Eco-friendly feature of corded electric string trimmers and the unlimited distance of the gas-powered ones to give you a great alternative to these. We agree that battery-powered string trimmers are worth it due to these significant features you would not find in others.
How long does a battery-operated weed eater last?
Every manufactured invention has a limited lifespan and lasts longer based on the material used in the making. Battery-operated weed eaters last long enough for their value and workloads. Customers have mentioned how their battery-powered weed eaters have worked pretty well for over 5-8 years with proper maintenance. The way an item is maintained and cared for actually shows how long it would last, and weed eaters are no different.
While their lifespan is very satisfactory, people worry about their run time as well; 40v battery-operated weed eaters can work for about 50-60 minutes on a charge and 90 minutes for batteries of 80V. With the quality of work they do, you can get your job done quickly, even before the battery runs out.
Should I buy an edger or a trimmer?
People are often concerned about getting the right job for the right job; string trimmers/weed eaters are suitable for trimming unwanted plants on the lawns, walkways, or other paths and majorly working well in open fields.
On the other hand, Edgers work deeper than weed eaters; it reaches the depth of the soil than its counterpart and gets to some areas the string trimmer cannot access. Some string trimmers work as edgers which helps you save the cost and space of obtaining two different tools.
However, some people are not satisfied with the edging work of these two-in-one string trimmers and opt to get a separate edger instead. If you have thicker grasses that a string trimmer would not get through, you might want to go for an edger; but a string trimmer is fine if you have just a simple weeding work to do.
How much is a Stihl battery-powered weed eater?
Stihl is a household name for gardening and outdoor tools, and their battery-operated weed eater is well received and used by many households. Stihl's most used and top-rated battery-powered weed eater model is the FSA 130 R, with its sleek design and eco-friendly feature of being silent and giving no gas emissions.
The unique qualities of this brand make it a little expensive for most buyers as it costs between $300-$400, which is typical for most Stihl products. Stihl products are usually designed to be extraordinary and unique, which adds to their relative price tags. Getting their products would mean you would be adding a couple of hundreds of dollars to your regular budget from other brand prices.
Best Battery-Powered and Cordless Weed Eater –

Conclusion

Battery-powered weed eaters are the new evolution for all their impeccable features, eco-friendly, lightweight, handy, adjustable handle and shaft features, and greater power. Choosing one amid various options can be quite a headache; we have listed the very best product choices for you to help you make a great decision. With all products thoroughly reviewed to give you an extensive insight into their benefits and slight problems, we hope you decide what makes you glad.

Do tell us about your preference in the comments section below.

You might also be interested in: