When you hear of glaciers, you likely think of places with only ice sheets, such as the Arctic or northern Canada, Europe, Russia, Greenland, or Antarctica. However, we are in between the ice ages, and glacial movement has happened in other parts of the world and covered more than one-third of the Earth's surface.
The definition of glaciers is that they are large ice sheets constantly moving, changing the landscape entirely. The features of landscapes affected by glaciers are what you see in many National Parks. These parts are what make these parks unique and an excellent attraction.
Let's now talk about the features you would see in a glacial carved landscape.
Which Types Of Features Would You Find In A Glacially Carved Landscape?
Glacial Induced Valleys
Glacial valleys are in these National Parks and other locations such as fjords. Fjords are inlets of the sea between high cliffs in Iceland and Norway that are narrow and long. The submergence of glacial valleys leads to the formation of fjords.
Hanging gorges and U-shaped valleys are also present. Glaciers carved these U-shaped valleys, and hanging valleys are in the upper portion of the valley. From the hanging valleys, streams flow into the waterfalls you see in the central valleys. Valleys are, therefore, one of the best-known landscapes of glacial movement.
We have a complete guide on Landscaping ideas and advice, Check out HERE.
Cirques
If you see these amphitheater-like depressions on mountains, those are another landscape feature caused by glaciers. The causes of these cirques are from the large crevasse of a glacier eroding the rocks. Sometimes cirques contain a small amount of water, depending on their location.
Examples of cirques are the Khumbu Himal as well as the Western CWM in Nepal. Then there is the Hindu Kush and Cirque Valley in Pakistan, and then there is also Himachal Pradesh and the Chandra Taal in India. T
hose are notable examples of this glacial landscape feature that receives plenty of interest.
Nunataks, Aretes, And Horns
If you have heard the words nunataks, aretes, and horns, and you hear them associated with unique landscape features, then there is a reason for that. They are also carvings left by glaciers that result from glaciers eroding the rocks underneath as they moved in different directions.
Multiple glaciers were the cause for these carvings that were moving in multiple directions at the same time. Initially, they create outcrops when the ice is present. After the ice moves away, you will see the rock's unique shapes and the constant movement of multiple glaciers causes them.
An example of the landscape is the Garden Wall of Glacier National Park in Montana.
Recessional And Terminal Moraines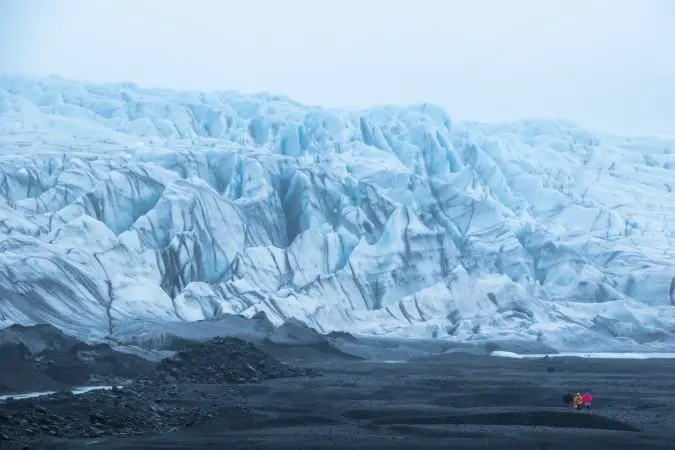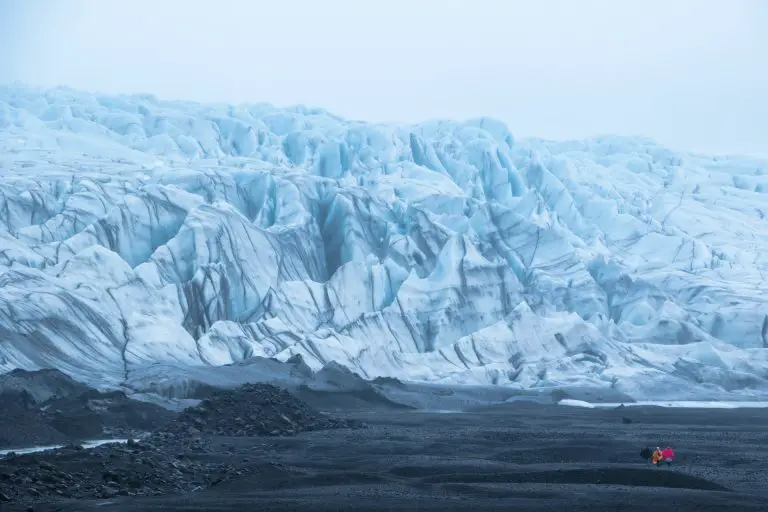 The recessional and terminal moraines result from the glacial end, and rocks, as well as debris, are what cause these moraines to form. Those are the rocks and other debris and dirt that end up towards the toe of the glacier that sits for a long time on the earth, resulting in these moraines, which are ridges.
An example of this moraine is the Schoolroom Glacier in Grand Teton National Park in Wyoming, and you have several of them in South America as well.
Lateral And Medial Moraines
The glacier sides form lateral moraines because when the glacier moves, it scrapes the soil and rocks on the earth on its path. The dirt and rocks were torn off from the glacial movement and ended up on top of the glacier's edges.
Once the glacier melts away, then the lateral moraine becomes the valley's high rims. The medial moraine is a slightly different type of glacial landscape feature which results from the ridges formed by two glaciers meet.
When two glaciers push together, they include two lateral moraines, creating one line of rocks and dirt in the center of a brand new large glacier. When that glacier melts, it will leave behind a long ridge of soil in the valley's center, the medial moraine.
The Alaskan valley glacier's surface is an example of this glacial landscape feature.
Paternoster Lakes
Another glacial landscape carving feature is the paternoster lakes, and you often see them in alpine valleys. Recessional moraines and rock dams help create these lakes, and they can also result from the glacier eroding rocks that are not overly sturdy.
The weakness of the rocks allows the glacier to erode more, which will create a steep depression. Therefore, when water fills these erosions caused by the glacier's erosion, that makes paternoster lakes.
Examples of these glacial landscape carvings are what you see in California's Sierra Nevada. There are plenty of streams over 3,000 meters above sea level, and they contain these lakes.
Other paternoster lakes are
Upper Grinnell Lake
Lake Sherburne
Grinnell Lake
Lake Josephine
Swiftcurrent Lake.
Those five lakes in one area are known to create some fantastic photographs.
Check out our website for more information on the landscape.
Conclusion
When you hear the term landscaping, you probably think of garden', but that is not always the case. Glaciers from ice ages would move, erode the rock underneath, and plant the debris upon melting, which forms so many different glacial carved landscapes.
Therefore, the term "landscape" applies in so many different ways. Glacial carving features are best noteworthy in National Parks. You also likely learned about these markings and features in a high school geography class. The one thing you will agree upon is that these glacial carvings can make some spectacular photographs.
That is just another reason that this world is fascinating.
What do you think about these glaciers? Let us know in the comments below.